2 Bottled Nuts Gift Set has Set D, E, F, G type of Nut combination.
You can selectable at the option.
Handmade Fresh- Beans are hand picked and oven roasted once you place an order.
No Preservatives, No MSG, No Artificial Flavors added
Healthy Snack for everyone!
- To add a gift message during check out or by email with your order number.

- For Nuts products delivery, It may take up to 2~4 days for the dispatch to be completed, depending on recipient's presence at the delivery address and preparation for roasting process and Packing for dispatched by Parcel service provider. . We cannot guarantee arrival time. Sunday delivery by courier service is not available. When you order during Saturday/Sunday, your cake will be dispatched on After Monday.
- Unfortunately, we cannot make deliveries to certain remote areas, including mountain and island towns.

- Please note that this item CANNOT be delivered with your flower gift in same time. If you are looking for same-day delivery with your flower gift, please choose from the cake, chocolate, candy items in the cake + flower at Flowers category.

- If you place an order for the nuts from this category, along with a flower item, please be advised that delivery of the nuts and flower will be made separately to the recipient.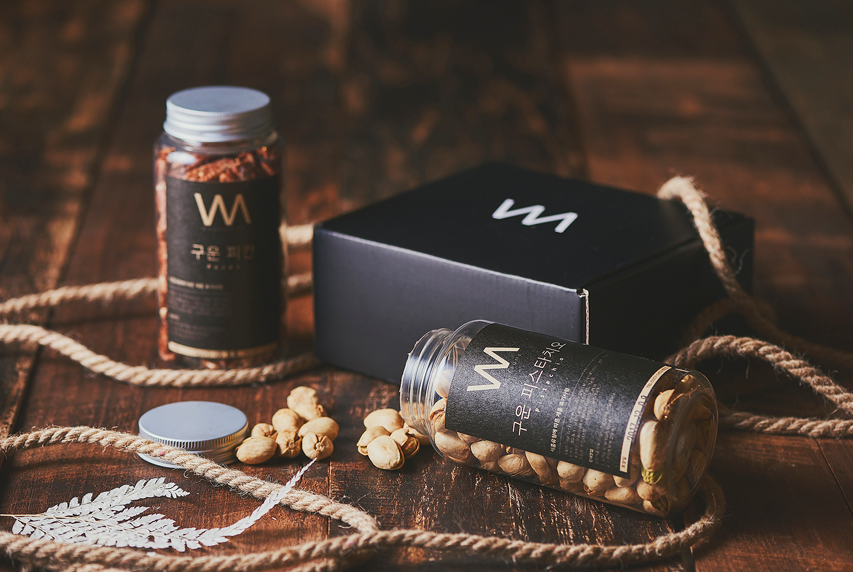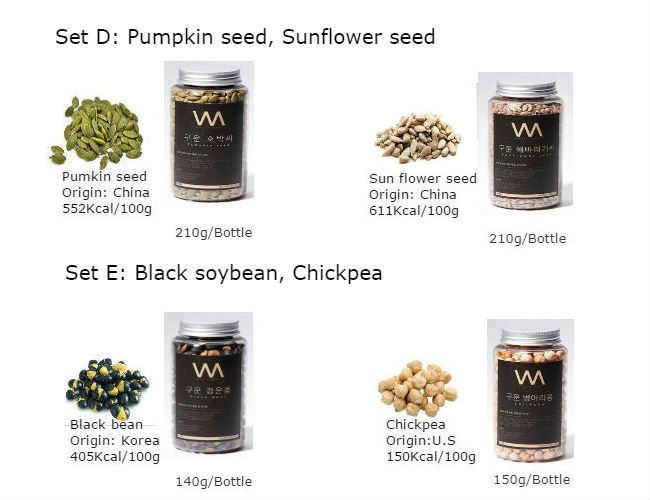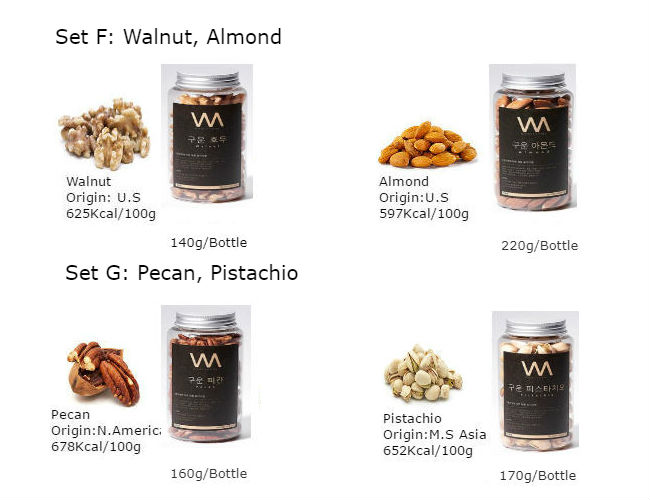 Should you go nuts?
Nuts are nature's way of showing us that good things come in small packages. These bite-size nutritional powerhouses are packed with heart-healthy fats, protein, vitamins, and minerals.
Here's a look at the pros and cons of different nuts, as well as the best and worst products on supermarket shelves today. Of course, you can get too much of these good things: Nuts are high in fat and calories, so while a handful can hold you over until dinner, a few more handfuls can ruin your appetite altogether. And although nuts are a healthy choice by themselves, they'll quickly become detrimental to any diet when paired with sugary or salty toppings or mixes.
Best nuts for your diet
Almonds, Cashews, Pistachios
All nuts are about equal in terms of calories per ounce, and in moderation, are all healthy additions to any diet. "Their mix of omega-3 fatty acids, protein, and fiber will help you feel full and suppress your appetite," says Judy Caplan, RD, a spokesperson for the Academy of Nutrition and Dietetics.
The lowest-calorie nuts at 160 per ounce are almonds (23 nuts; 6 grams protein, 14 grams fat); cashews (16 to 18 nuts; 5 grams protein, 13 grams fat); and pistachios (49 nuts; 6 grams protein, 13 grams fat). Avoid nuts packaged or roasted in oil; instead, eat them raw or dry roasted, says Caplan. (Roasted nuts may have been heated in hydrogenated or omega-6 unhealthy fats, she adds, or to high temperatures that can destroy their nutrients.)
Worst nuts for your diet
Macadamia Nuts, Pecans
Ounce for ounce, macadamia nuts (10 to 12 nuts; 2 grams protein, 21 grams fat) and pecans (18 to 20 halves; 3 grams protein, 20 grams fat) have the most calories?200 each?along with the lowest amounts of protein and the highest amounts of fats.
However, they're still good nuts: The difference between these and the lowest calorie nuts is only 40 calories an ounce. As long as you're practicing proper portion control and not downing handfuls at a time, says Caplan, any kind of raw, plain nut will give you a good dose of healthy fats and nutrients.

Best nuts for your heart
Walnuts
While all nuts contain eart-healthy monounsaturated fats, walnuts (14 halves contain 185 calories, 18 grams fat, 4 grams protein) have high amounts of heart-healthy alpha linoleic acid (ALA), a type of omega-3 fatty acid found in plants. Research has suggested that ALA may help heart arrhythmias, and a 2006 Spanish study suggested that walnuts were as effective as olive oil at reducing inflammation and oxidation in the arteries after eating a fatty meal. The authors of this study, funded in part by the California Walnut Commission, recommended eating around eight walnuts a day to achieve similar benefits.

Best nuts for your brain
Peanuts
Technically legumes but generally referred to as nuts, peanuts are high in folate?a mineral essential for brain development that may protect against cognitive decline. (It also makes peanuts a great choice for vegetarians, who can come up short on folate, and pregnant women, who need folate to protect their unborn babies from birth defects, says Caplan.) Like most other nuts, peanuts are also full of brain-boosting healthy fats and vitamin E, as well. One ounce of peanuts (about 28 unshelled nuts) contains about 170 calories, 7 grams protein, and 14 grams fat.
Best nuts for men
Brazil Nuts, Pecans
Creamy Brazil nuts are packed with selenium, a mineral that may protect against prostate cancer and other diseases. Just one nut contains more than a day's worth, so eat these sparingly: Recent research has hinted that too much selenium may be linked to type 2 diabetes risk. One ounce of Brazil nuts (6 nuts) contains about 190 calories, 19 grams fat, and 4 grams protein.
Pecans are also good for men's health: They're loaded with beta-sitosterol, a plant steroid that may help relieve symptoms of benign prostatic hyperplasia (BPH), or enlarged prostate. One ounce of pecans (18 to 20 halves) contains about 200 calories, 21 grams fat, and 3 grams protein.
Best nuts for disease prevention
Almonds
Relatively low in calories, almonds have more calcium than any other nut, making them a great food for overall health. Plus, they are rich in fiber and vitamin E, an antioxidant that helps fight dangerous inflammation and possibly health conditions such as lung cancer and age-related cognitive decline.
Because they're so versatile, almonds are often a favorite among nut eaters: You can buy them raw, toasted, slivered, or coated with a variety of fun flavors, from Wasabi & Soy Sauce to Lime 'n Chili.

Best snack packaging for nuts
Choose 100- to 200-calorie packs
Because nuts are so high in calories (and so tasty, to boot!), it's important to practice portion control when eating them as a snack. We love Blue Diamond Almonds 100-calorie snack packs, available in six flavors, including Cinnamon Brown Sugar and Dark Chocolate. Want more variety? Pick up Planters Nutrition Wholesome Nut Mix on-the-go packs, each containing a 200-calorie mix of cashews, almonds, and macadamia nuts.
Best nuts overall
A mixed bag!
So which is the healthiest nut overall? A 2004 review in the Harvard Medical School Family Health Guide tackled this tough question. Luckily, they concluded, we don't have to pick just one. Mixed nuts, ideally raw and unsalted, provide the best variety of nutrients and antioxidants.