More info
Sikhye is a traditional sweet Korean rice beverage, usually served as a dessert. In addition to its liquid ingredients, Sikhye contains grains of cooked rice and in some cases pine nuts.
Slow Sikhye 1L x 4 EA(Sweet Rice Punch)
Made by Seo Jeong-ok's Slow Kitchen's Slow Sweet Ricce Sikhye. 1L x 4EA, Handmade Traditional Feast House Sweet Sikhye.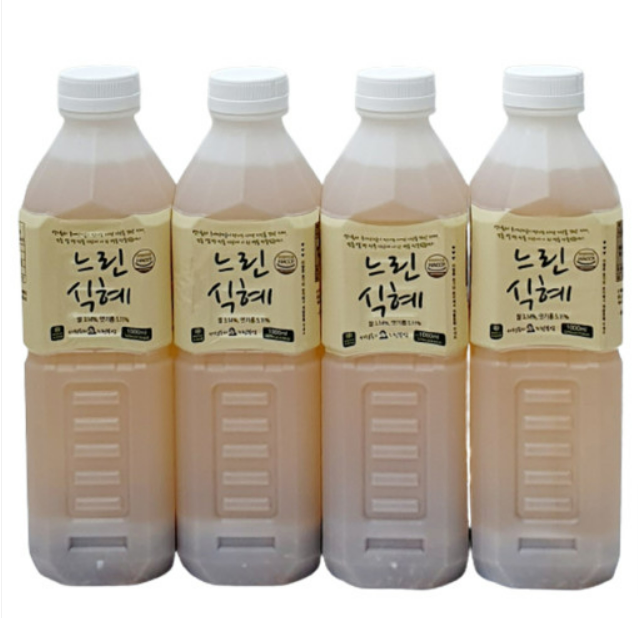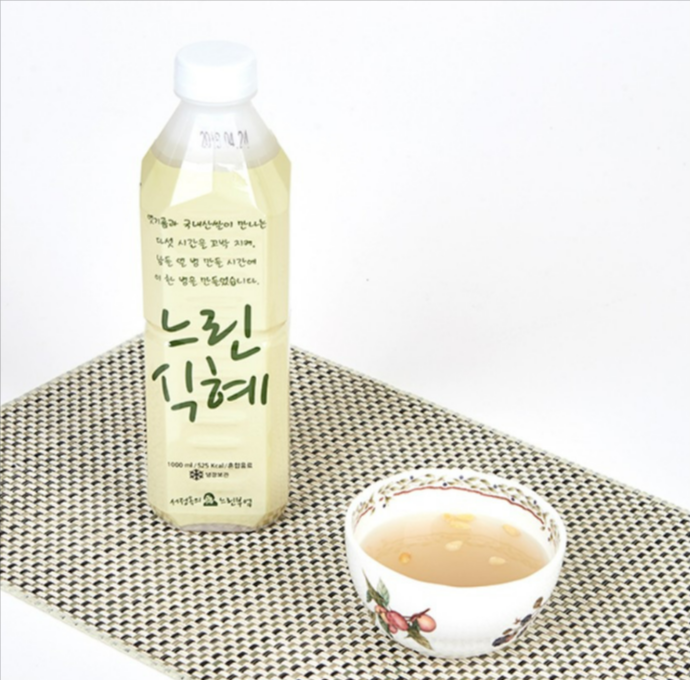 Please note that this item available 3 days(excluding Sat, Sun, Monday and Holiday) advance order for delivery.
- To add a personalized gift message(20 characters limit) at Gift message during Check out.
- Unfortunately, we cannot make deliveries to certain remote areas, including mountain and island towns.

- If you place an order with other items, please be advised that the delivery of other items will be made separately to the recipient.