Pure Forest 3D Adult mask (large), 21 designs (over 97% blocking power) 100/Pack - Made in KOREA


The science is clear: Face masks can prevent coronavirus transmission and save lives.

You can send the best face mask as a gift to your loved one.
A Box included 100 Masks [Individually Packaged]

Manufacturer: Junwoo Materials, South Korea

Delivery lead time: 4~5 days( excluding Sunday, Saturday, Monday, Holiday, Holiday +1 Day) after you've placed order for the delivery location in South Korea by the parcel service and We will dispatch to North America by EMS.
This item is not able to put your gift message on the card.

If you want to the other International delivery then need delivery information for check and quote of EMS charge. The post office's EMS international postage rates have increased significantly.


Choose from 21 designs, write down your preferred design number and quantity, and leave it to us by email (info@giftskorea.com) or put on the leave delivery
instruction at the time of checkout, and we will prepare and send it.
Please designate some preliminary designs in case the selected designs are out of stock.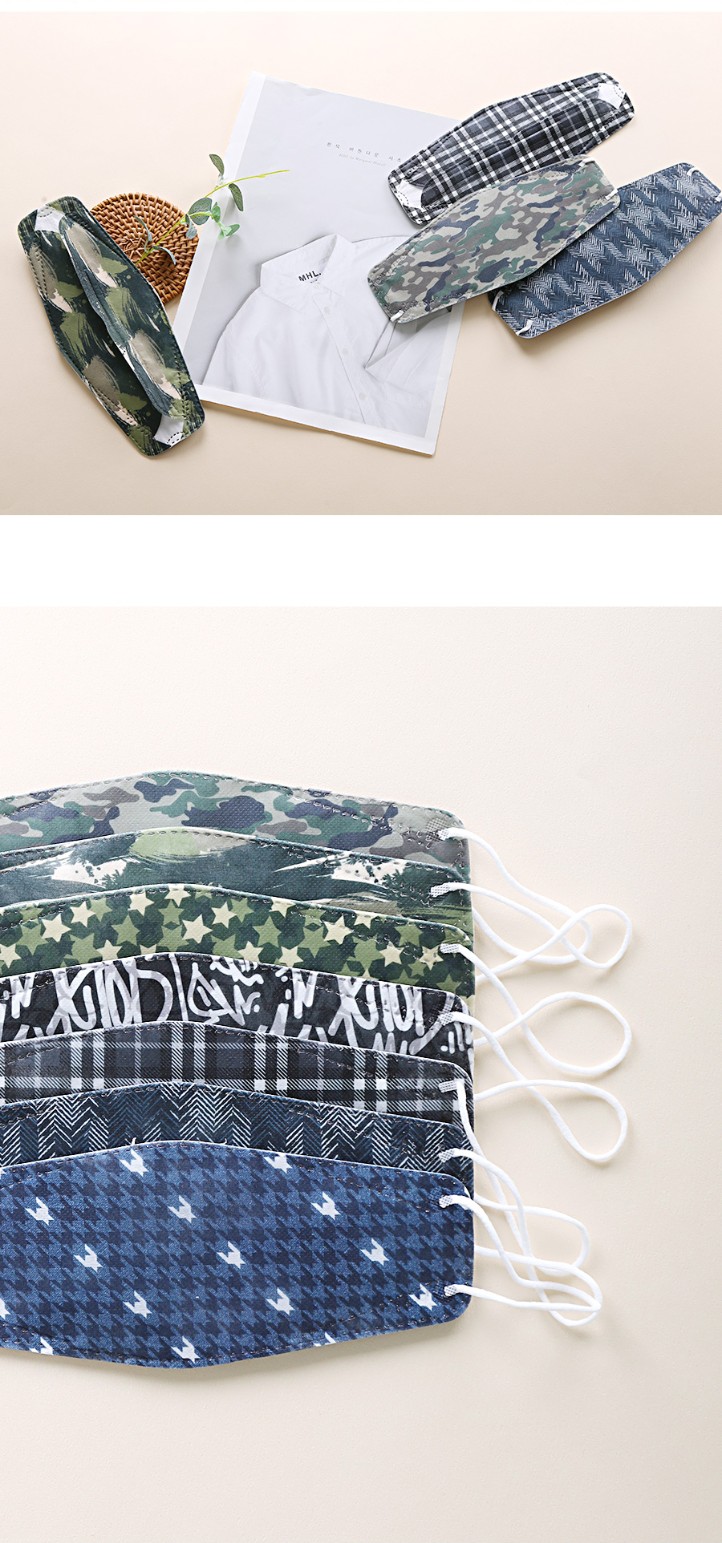 So that you can use it with confidence for the health of your family.
Makes a more comfortable and hygienic mask.

Functional nose support

Comfortable earbands
3-stage folding 3D structure
- The three-stage folding design helps comfortable breathing because it does not touch the lips, and the soft lining minimizes irritation to the skin.
Quadruple structure electrostatic filter
- A four-layered electrostatic filter is applied to protect the respiratory system from fine dust and other harmful substances.
Outer fabric, intermediate material, MB filter, and lining are all made in Korea and have excellent quality!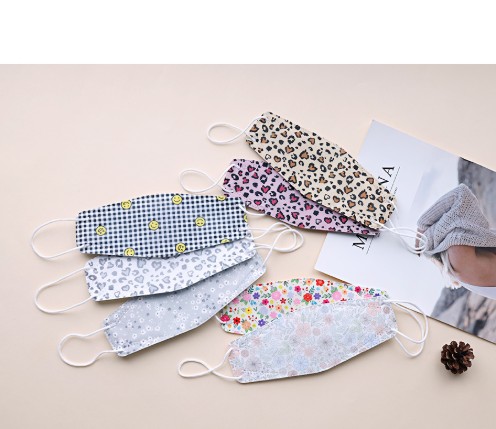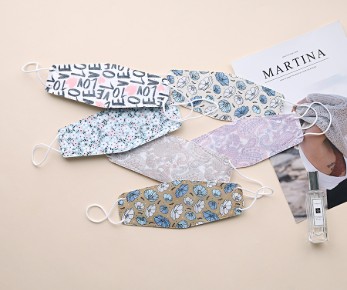 Cautions when using the product
1. Do not use in a closed place with less than 18% oxygen concentration.
2. Use a towel, tissue paper, etc. to wrap the respirator and do not wear it over it.
3. Do not use if the inside of the mask is contaminated.
4. Do not crush or deform the octahedron.
5. Do not use after washing.
6. If breathing is uncomfortable when wearing a mask such as pregnant women, respiratory/cardiovascular disease, children, the elderly, etc., discontinue use and
consult with a doctor or other specialist if necessary.